Gotta love a Pirate Girl... especially one designed by Nikki from Melonheadz
So excited. So excited. So Ex.Ci.Ted! Today I'm a Pirate Girl! (Truth be told, I'm not really a pirate-kind-of-girl, but today I get to blog like one!)
I have been on vacation for a week... and my biggest worry wasn't whether our camp site had running water or whether there would be a Starbucks in between stops--it was whether I would get home in time to blog about
Teach Like A Pirate
, a wonderful book by Dave Burgess. And while the sunlight is beginning to wane a bit, I am here on my assigned day to share some details about my "chapter" in the book--the one called "The Third Circle."
Mr. B. (do you like the way I have made him my new good buddy?) explains his opening premise with this nifty diagram. I added the star to reflect that when all is right in the universe, all three circles meld together and the magic happens...
I think that most teachers are well-versed in their grade level content (although as Common Core takes a tighter hold, I am a bit fearful that this circle will get even more attention until our "instructional comfort" returns again. This is
my
fear, however, not one shared by Dave Burgess.)
The techniques and methods that most teachers use are selected almost intuitively based on the content they are teaching. For example, teachers seem to know, without much thinking, that small group work is a good match for math remediation or that watching a debate might help students strengthen their thinking for persuasive/argument writing. They know that hands-on experiments help convey information in science and that compelling reading passages will spur discussion in a literature lesson.
So, we know WHAT to teach. And we know HOW to teach it. Still I am certain that I am not the only teacher to have taken a step back and pondered: I
taught
the material... but, somehow, the students didn't
learn
it.
This is where that Third Circle comes in. In the next few sections of the book, Mr. B. will offer a variety of strategies to help engage students so that the teaching AND learning will happen. It's all about presentation.
I put a technique from his chapter to use when I served dinner this evening. Mr. B. talks about barbequing. I am not the talented, but you'll get the idea! I could have thrown it all on the plate (that's my usual style) especially since (as is also my style), dinner was purchased elsewhere. Instead, I arranged the bread in little slices surrounding the dipping sauce and threw in an little greenery for color. It certainly looked pretty... and I can't helped thinking it tasted better. The audience was impressed and happy.
It was the presentation that made a difference. Sometimes I think we would like to believe we are strong, capable, caring teachers and that kids are going to like what
what
we teach so much that we don't have to think about engaging them. Ah, if only it were so!
I teach sixth grade. I used to think that I had to turn cartwheels while dressed like a cave woman to get them to be engaged! I bet you think I am going to now add that this is not necessary, but sometimes it helps...
I have not yet attempted cartwheels, but I have dressed like a cave woman. In fact, I do so every year when I teach "early people" in social studies. As the day begins, I invite students to address me as Waheela, Huntress. A few defer to Ms. Waheela, but most of them get into the spirit. They observe my clothing as I comment about how I need to consider the environment in every decision I make. I tell a tale about chasing woolly mammoths, and talk about my desire to be a huntress at a time when most of those doing the hunting were men. I end the lesson with a sketch on my cave wall (inked over a lightly drawn outline...shhhh... trade secret!) Once, as an end-of-the year gift, a family bought me a walking stick that had "Waheela" carved into the wood. Kids DO remember those impossible-not-to-be-engaged lessons.
I don't have a lot of stellar lessons in my magic backpack, and I have begun having visions of myself cartwheeling as an igneous rock. But, I am truly thinking of more ways to draw kids into learning. And this is where Mr. B. says it best: When you are designing lessons,
everything is a choice
. Even our non-choices are choices. The next several sections in the book offer lots of ways to "spend" our treasure--our choices--as we craft our lessons. It ALL matters!
I adore this quote from
Teach Like a Pirate
...
I am so inspired by what I have read in this book! It's like finding some unexpected gems and jewels that you knew existed, you just didn't have enough details marked on the map to help you find it.
As I think ahead to September, I am conscious that presentation must always be a consideration, and that ALL of the choices I make will matter, not only in my teaching, but in my students' learning.
If you haven't read
Teach Like a Pirate
, get a copy quickly and dive in! The book is filled with adventure and wonderful discoveries.
Be brave... Treasure awaits!
Want to read more about The Third Circle? Head on over to
Rowdy in First Grade
. Jennifer has some wonderful (and funny!) sentiments about this chapter that you won't want to miss!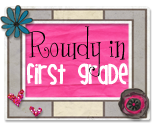 PS Pirates by Melonheadz
HERE
and pirate maps by Teacherscrapbook
HERE
...both on TpT!