Ahhhh..... Farley's Currently. It puts order in my life--or, at least, reminds me of what month it is!
November is just-so-crazy! There are far too many things to do--and simply not enough hours in a day. It seems as if a few weeks ago, the students were learning how to put their names on their papers... and now they are expected type an expository piece using textual evidence to support their claim! (And, still, those names are not on their papers!)
We are hosting Thanksgiving at our house (I don't cook), so we had to get the carpets cleaned. A one evening vacation felt like a paradise to me. And to come back to an "empty" (of school stuff) house with clean carpets was pretty amazing. (Shhhhhhh. Don't let anyone look in the garage...)
I loved the music link on this month's Currently. I like to play "background music" in the mornings when the students come in and during most of the "quiet activities" in our day. I prefer to use music that is NOT based on songs I know--I have a bad habit of breaking into song just after I've gotten them comfortably settled! One of my favorites is Daydreaming: Relaxing Guitar. I like this collection because it is calming, but not (completely) sleep-inducing. And they are all original pieces so you won't be tempted to belt out "You've Got a Friend" in the middle of independent reading. Click
here
to take a listen on iTunes. Or at least to show you a picture--I think iTunes needs to be open for you to listen to the music... or you need to do something else that I don't know how to do... If there were more hours in a day, I could learn a few more technology tips!
Now, click on over to Farley's and get your Currently linked up. Remember to show some love to the links before and after your. I have made new BlogFriends EVERY time I have completed a Currently, and I know you will too.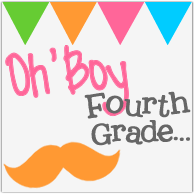 Wishing you a happy November!