Hello from Southern California! I am lucky to hang out with a great group of BlogFriends--all from Southern California! In the summer, we joined together for a Blog Hop. And we had so much fun, we are back for the Winter Edition!
Shall we talk about the weather? The weather doesn't vary much where I live. In fact, Christmas morning looked like this! Eighty degrees!
Which is why I was so surprised when a few days later, we took a forty-five minute drive and saw this...
A surprise snowfall! I guess that's one of the benefits of Southern California: Just a little drive can offer a big change of scenery!
Of course, it's sunny again this morning, and I am enjoying my coffee and planning out the last few days of break before it's time to go back to work!
Even though I teach sixth grade, I've been helping my friend who has a kindergarten class. I've always believed this to be true: Teaching little kids is DIFFICULT work. You spend hours making stuff... and the activity lasts about three minutes!
To support my pal, I've been learning about ten frames... and I'm sharing one with you as part of our Blog Hop freebie!
I've had some technical difficulties with my TpT downlaod... so if that won't work, I hope you'll try the Google option!
In "real life," it looks like this...
And for those kiddos who need a little more support, I color-coded the first number red to match the red cups. I love the graphics from
Zip-A-Dee-Doo-Dah Designs!
But I am, after all, an upper grade teacher! (Thankfully!) So I made a freebie for my upper grade pals too! Click on the picture below to get a copy.
Two options for downloading this one too. Just click below!
We played Go Fish and Concentration at my house... but I am putting them in a center in my classroom on Monday for some of my kids who still need some extra practice.
And here's MORE great news! There is a giveaway in this Blog Hop too! TOO! Just follow the Rafflecopter directions at the bottom of the post for a chance to WIN! There are TWO gift cards up for grabs... One for Target and one for TpT! WooHoo!
Last--but definitely not least... My
favorite
part! Over twenty bloggers are participating in this Hop
with a freebie on every blog!
WooHoo! I'm ready to swap my Easter basket for a winter basket and fill it up with freebies! I guess I'm just a hopper at heart!
I'm a little star-struck because I get to send you off to Katie Knight at Teacher to the Core. She's one of my blogging heroes! If you don't know her, you will love her in two seconds. She's all sorts of goodness all squished into one person. Kind, funny, sweet, creative... Wonderful! And if you do know Katie, you are currently nodding your head in agreement (I just know you are!) Sooo... off to Katie Knight you go. Just click on her blog button...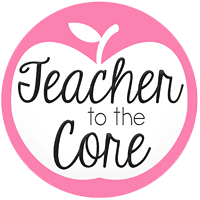 And don't forget about the Rafflecopter... I really hope you win!
Happy Hopping!
a Rafflecopter giveaway